This module of the RMIS-Raw Materials Information System, provides information on selected EU funded raw materials projects.
The Scandere project made a presentation and thereby ontributed to RMIS https://rmis.jrc.ec.europa.eu and spread its science-based insights publicly. Tomohiko Sakao (coordinator) and Paulina Golinska participated in workshop on RMIS organized by JRC and HaDEA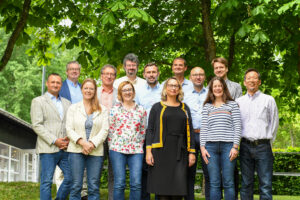 On June 8-9, all the eight Scandere partners got together at Linköping University for a first physical meeting.The project plan was discussed and it was a very good start.